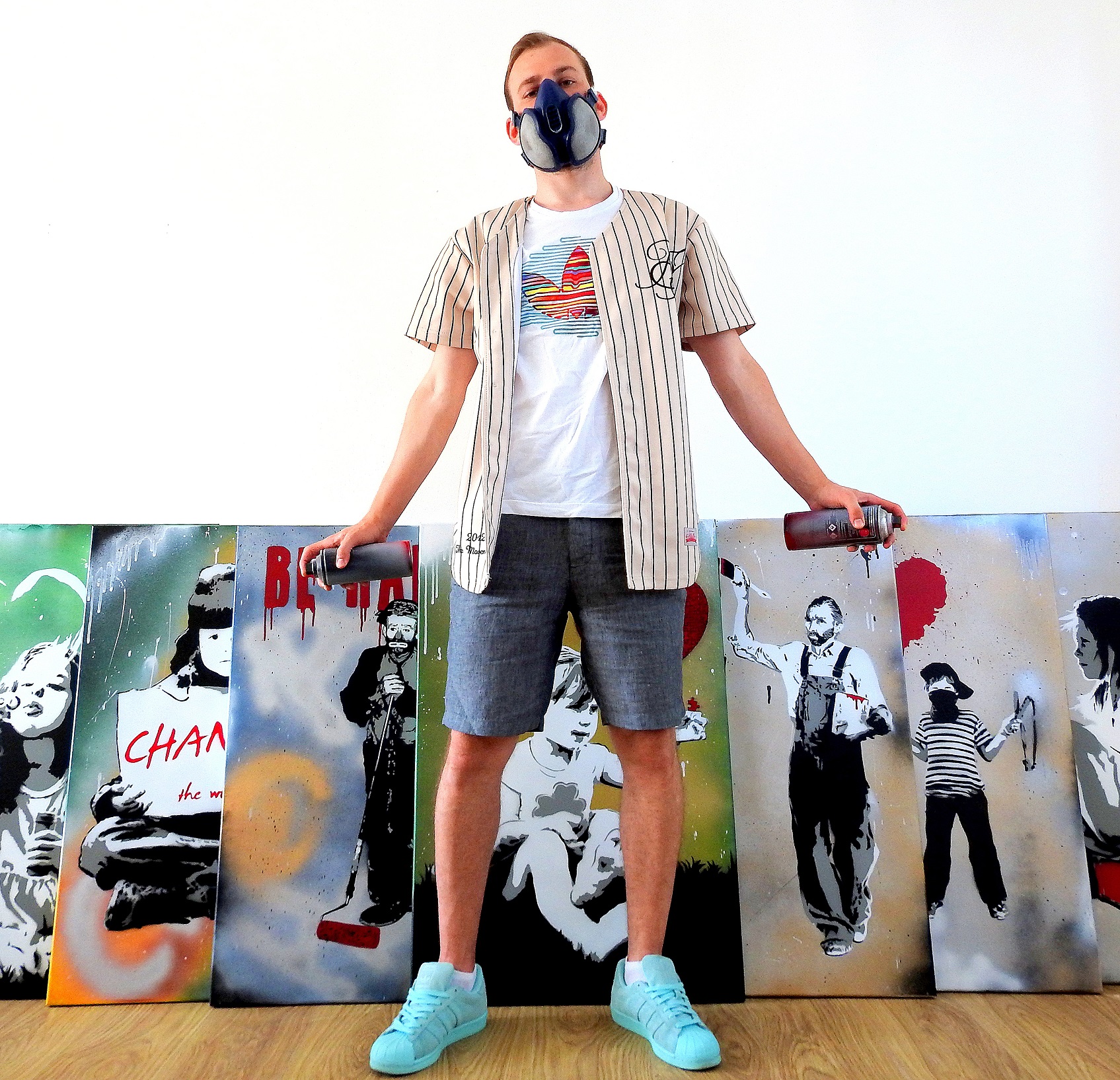 George Cosmin aka BASM
[Born in 1987] Based in the UK
Since childhood I've been passionate about art. A few years ago I started painting portraits on book pages, but walking on the streets of London made me fall in love with street art. There are places like Shoreditch, Camden, Hackney or Waterloo where you'll struggle not to find a cutting-edge piece of graffiti art decorating the walls, along side alleys, across building walls and boldly displayed on bridges.
From time to time I put my " fingerprint " on these walls, because that's true, street art does not require a museum or gallery, but at the same time many of them will be destroyed or forgotten, that's why I chose much of my stenciled works to be done on canvas, as they will end up in people's homes and will last for decades. Today my works are found in the collectors' houses around the world, from Europe and America to Asia.
My style of work varies from purely aesthetic to intense socio-political commentary about the world, and all these transposed on canvas with a spray paint and a stencil, on book pages or on banknotes with a brush and acrylic paint, on cardboard or any other medium that catches my interest and more recently through sculptures.
All the best !