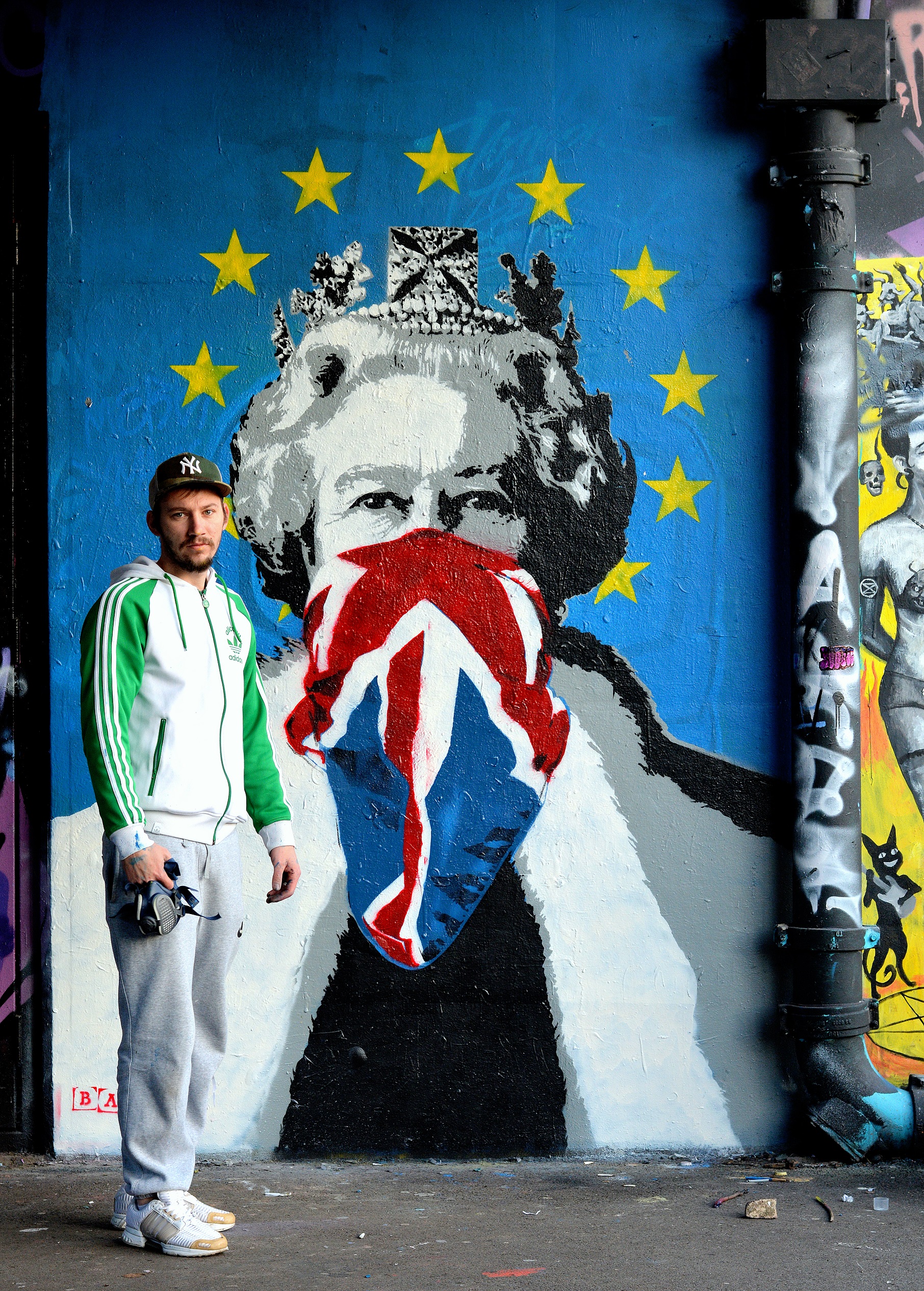 George Cosm
in aka BASM
Based in Romania & the UK
Since childhood I've been passionate about art, but I never thought that one day I will give up my job to be dedicated 100% to this passion. A few years ago I started painting portraits on book pages, but walking on the streets of London made me fall in love with street art and spray cans. There are places like Shoreditch, Camden, Hackney or Waterloo where you'll never struggle to find a cutting-edge piece of graffiti art decorating the building walls, along side alleys or boldly displayed on bridges.
That was the moment when I knew I had to leave my " fingerprints " on those walls too, because that's true, street art does not require a museum or a gallery. today as an artist my main goal is not only to attract the viewer's interest but also to arouse an emotion and when they look at my work, I want them to see more than an image … I would like them to see it as a message.
With my work I try to bring a part of the street to people's homes, sometimes the spray paint hits the canvas or the
brush meets the paper but always it has something to say, and that could be outright daring and provocative,
erotic and humorous or just an intense socio-political commentary about the world.
All the best !

BIO
Today I can proudly say that my works can be found in collectors' homes in over 40 countries around the world.
Numerous works have also been exhibited in various group exhibitions, to name a few:
" Cash is King " 1 & 2 @ The Saatchi Gallery – London 2018/2019
" Street Money " – @ Galerie Sakura – Paris 2020
" Sneakers generation " @ Galerie Sakura – Paris 2021
" 1001 Money For Nothing " @ Paris 2022
Solo Exhibitions :
BEYOND THE COLOURS - ROME 2023
HONG ART MUSEUM - Chongqing [ CHINA ] 2022